Jet Ski Rental
Early Bird Special $125
Everyday at 9am & 10am Only
24hr Slingshot Rental
Midsummer Special $400
Everyday

Welcome to Island Jet Skis
Located on the Nautical Mile in Freeport, NY
At Island Jet Skis, we are set up and ready to help you and your family enjoy the thrilling experiences of Jet Skiing and waterboarding. We offer Jet Ski rentals, private and party tours as well as winterization and storage. Based on the Nautical Mile in Freeport, New York, we are a long island water sports business offering our jet ski rentals and other services to customers who are in search of having an exciting experience. Whether you want to ride on Jet Skis or go on a tour of the beautiful coastline of Long Island, we have got you covered. We have a staff of experienced guides and instructors that are willing and ready to assist you. Our doors are open all week long during the summer and depending on the weather.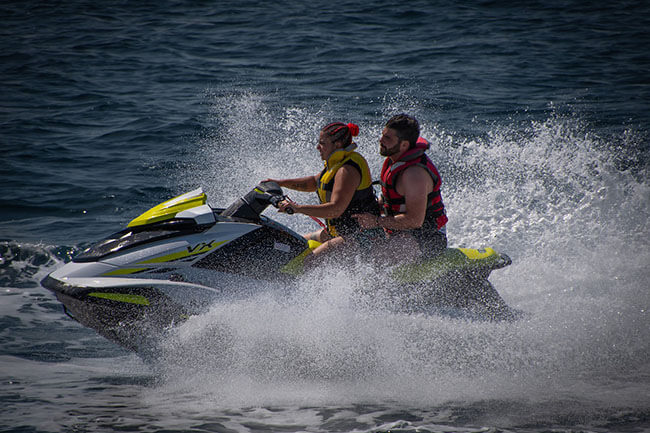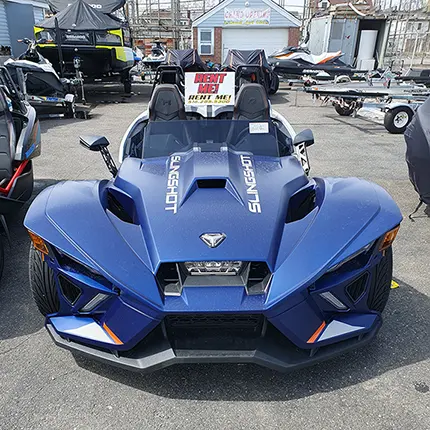 Now Offering Polaris slingshot rentals too !
Island Jet Skis is fully prepared for you to enjoy the exhilarating thrill of renting a Polaris Slingshot. Situated on the Nautical Mile in Freeport, New York, we now offer more than just water sports and fun in the sun, from our popular jet ski rentals, to customers looking for an exciting adventure. Our offerings now  extend to those who wish to drive or ride in a new Slingshot. Our experienced team of instructors are available to provide any necessary assistance. We are open all week during the summer months, weather permitting.
Must have valid driver's license
Must be 23 years or older to drive
$750 security deposit required on all vehicles
Read all Slingshot Rentals FAQ's HERE
All Slingshot's are automatic transmissions
Thursday - Friday - Saturday - Sunday
To rent a Jet Ski from us it is not necessary that you have a prior experience riding a Jet Ski. This is possible because we make sure that anyone renting a Jet Ski from us goes through orientation and has adequate information before been allowed to ride.
We require that you have a valid photo ID. You must be at least 18 years old to rent a Jet Ski.
I decided to try out this place. What a experience, going at full speed and watching the sunset. The staff are helpful and great people. I had a blast! Definitely going back. I highly recommend it.

Miguel Javier


September 1, 2022

Island jet ski was one of the best experiences I had in a while. Coming from Huntington which is 45min, it was worth every minute. The tour guide was awesome the owner was very professional. I definitely recommend island jet ski.

Walter Edwards


July 23, 2023

My husband and I went today and I was a bit nervous but our tour guide was great. I did end up falling off at one point and the tour guide quickly responded and made sure I was calm and stopped at a beach for me to make sure I was alright before we continued. It was a nice time and a beautiful place to go. Our tour guide even stopped to take pics & videos for us without us asking.

Rebecca Marie


July 29, 2023

Best customer service ever. I would definitely be going back.

Issa Azar


June 27, 2022
144 Woodcleft Ave
Freeport, NY 11520
Frequently Asked Questions
How old do you have to be to rent a jet ski?
The minimum age to book a jet ski rental is 18 years old, and you must have a valid photo ID. Jet ski rental passengers must be at least 16 years old.
Do I have to make a reservation?
YES, you must place a reservation so we can verify that a jet ski rental will be available for you.
How much does a jet ski rental cost?
You can book one of our jet ski rentals for one hour to multiple hours. Rental rates start at $155 for the hour. The is a $250 refundable security deposit required for each jet ski that is rented. Once your rental is returned and is damage-free, the security deposit will be returned. Request a rental quote online today or by calling our Freeport, NY location at 516-285-5300.
When to arrive & What to wear
Please arrive at our location 45 minutes before your scheduled reservation for important safety briefing and instruction.
No Cell/Mobile phones allowed while on Jet Skis.
Yes you will get wet so a bathing suit is recommended (Wearing shorts of some kind is highly recommended too, this will help to prevent rash rub from gripping the seat) sunscreen is also a must have.
What forms of payment do you accept?
Whether you carry cash or a credit card, you can rent a jet ski. Note that payment is required at the time of the rental.
Have more questions for our staff? Feel free to contact us directly at 516-285-5300 (Freeport, NY). We'll do our best to answer your questions and get you ready for a fun time jet skiing along the Long Island South Shore coast.